Car Stacker Parking & Storage Systems
+ Add to Quote Request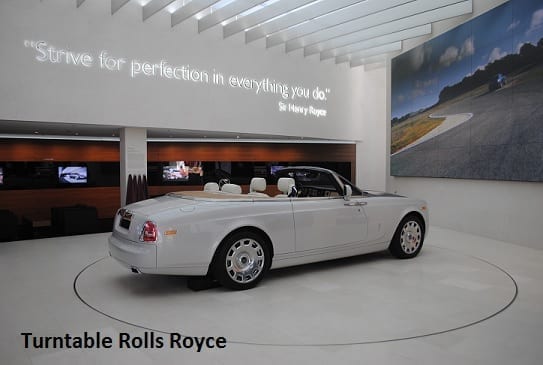 Materials Handling P/L supplies, installs & services mechanical car stackers, car elevators, auto parking lift systems & turntables for vehicle storage & display. With over 3 decades of experience in the handling and specialty storage business, we strive to meet parking space requirements with our standard car stacker models and major under-ground and above-ground & Puzzle, auto retrieval, parking systems tailored to customer requirement.  We boast our unique quality control systems and on time delivery history & excellent warranty. Our capabilities are also our ability to design and supply turn-key, fully automated parking solutions on any scale. These stackers are an efficient, safe & most effective way to multiply the number of parking areas available. The 3 & 4 high stackers can triple or quadruple the capacity of typical parking areas. They are widely used in car dealerships, car auction storage, public & commercial parking areas. With the escalating cost of real estate, these devices provide a great ROI (return on investment). Do your own sums. It will surprise! 
We an also supply customized car turntables with a variety of surface options, within the following parameters:
Diameters 1.2 to 35 metres – Speed 0.2-2 rpm – Capacities 1 to 20 tonne.
Our car stackers have structural and mechanical certification as per the requirements of AS1418.1/.8 and associated standards.
Some of the car stacking/parking/storage systems, are:
TWO POST – Low headroom version 2 tonne (

Model

 

TPTP-2)

 , Click here for video
TWO POST – Standard versions 2.7 tonne

(Model 1127)

, Click here for video
FOUR POST – Heavy duty versions 3 & 3.6 tonne

(Models 2130 & 2236)

, 

Click Here for 2130 video.

 Click Here for 2236 video

3 and 4 HIGH

– For multiple bay installations & vehicles up to 3 tonne 

(Models 3130 & 3230)

, Click here for video

PUZZLE LIFT

– Fully automated, above & below ground, multi directional movement 

(Model BDP)

, Click here for video

PIT LIFTS

 – Under-ground stackers 2 & 3 level (Model PTPP), Click here 2 level video, Click here 3 level video

CAR ELEVATOR

–   Floor to floor, 2 tonne to 10 tonne 

(Models FP-VRC/four post & S-VRC/scissor)

, Click here for video
FULLY AUTOMATED – Parking towers for a small footprint parking solutions. Click here for video
ROBOT AGV – Automated Guided Vehicle car parking & retrieval system.

(Model PXD-YF) 

Click here for video
VEHICLE TURNTABLES –

(Model CTT)
See below for individual PDF's on Car Stacking / Parking Systems.