Genie Super Hoist
+ Add to Quote Request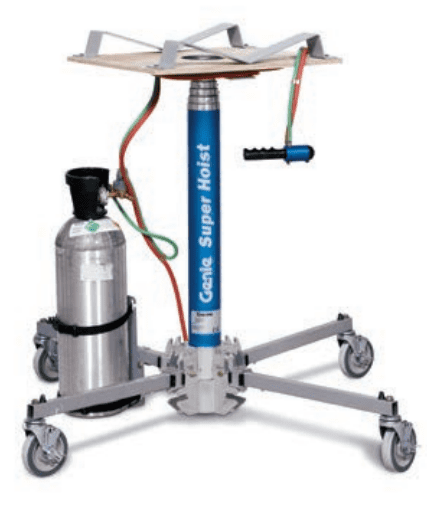 This automatic, telescoping, pneumatic jack weighs less than 36kg and gets its power from a unique application of either carbon dioxide or compressed air.
It's the perfect choice whenever you need to lift, position or secure a load and is ideal as a duct lifter..
Recommended air pressure is 85 psi (5.86 bar) with the UP/DOWN function easily controlled from the hand-valve.
Very low maintenance and high quality air-operated lifting device. Click below to see some of our other Genie materials lifters.
Click here for Genie Lift
Click here for Genie Load lifter
Click here for Genie Superlift Contractor
Product Variations
Image
Description
Product Code
Price (excl. GST)

Lifting height: 3.80 m
Load capacity: 136 kg

MGH38

Lifting height: 5.60 m
Load capacity: 113 kg

MGH56