Electric Chain Hoists – Entertainment
+ Add to Quote Request
Our CM Lodestar Entertainment Hoists are easy to handle, operate and maintain and are commonly used in the staging and entertainment industries with rigging and lighting. Inverted  hoists are typically utilsed in the entertainment industry and areas where access to mount a hoist is limited
The CM Lodestar range provides versatile operation and lifting, with units available to support 500 kg, 1000 kg or 2000 kg capacities. Each hoist can be chained to suit any specific requirement or lifting need. Protected by a lifetime warranty (conditions apply), they are manufactured in accordance with relevant Australian Standards. Optional extras are available and the units are supplied with a black powder-coated finish.
Additional Information
Our Entertainment Hoists offer an innovative way of lifting 
CM Lodestar Entertainment Hoists offer versatile operation in the inverted position. They feature overload protection, which helps prevent lifting of overloaded dangerous capacities. Each hoist has a durable and lightweight housing, with an aluminium casting and black powder-coated finish for low visibility in staging areas. Optional extras include a Chain Bag (easy to mount cloth type bag) and Chain Stop (mounted on load chain to prevent over-travel).
Features: 
Manufactured to Australian Standard: AS 1418.2.
Overload protection helps prevent lifting of dangerous overloads.
Units are not oil-lubricated – no risk of oil on stage.
415v – 50Hz power supply, 24v control voltage and heavy-duty DC brake.
Durable and lightweight housing. Cast aluminium, black powder-coated finish for low visibility.
Helical design for long wear life and smooth operation.
Zinc plated to protect against corrosion.
Specifications: 
Model
Capacity
Lift Speed (m/min)
No. of Chains
Load Chain 
Dia (mm) x fall
Headroom (mm)
Load Chain Dia x Pitch (mm)
L47112
500 kg
4
1
6.3 x 1
413
6.3 x 19
L47113
1 tonne
4
1
7.9 x 1
472
7.9 x 21.8
L47114
2 tonne
2
2
7.9 x 2
613
7.9 x 21.8
Other General Rigging Solutions:
Entertainment Clamps have a Working Load Limit (WLL) up to 1 tonne and are simple to install. They have been designed to fit flanges of most structural beams. The load pin is incorporated for load suspension with reduced headroom. Each clamp has a black powder-coated finish for low visibility and is suitable for use with powered hoists such as CM Lodestars or Chain Blocks.
Capacity – 1 tonne
Beam Range (mm) – 65-230
Headroom (min/mm) – 78
Headroom (max/mm) – 135
Suspension – 20.3
Weight – 4.8 kg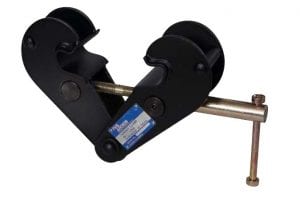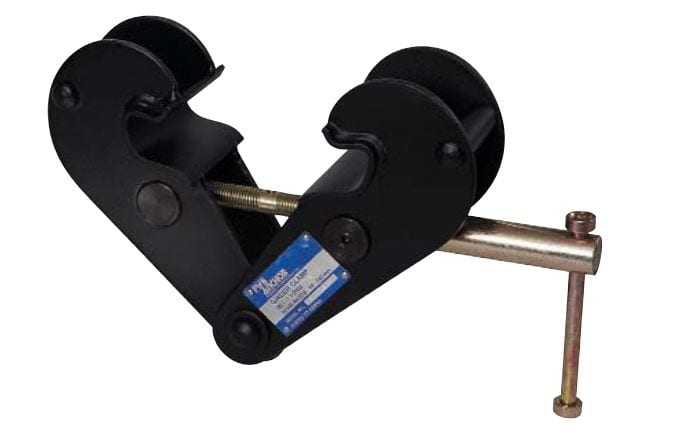 Entertainment Shackles ensure an easy and effective way of providing a connection of chain, wire rope or other rigging equipment. They are also supplied in a black powder-coated finish for low visibility requirements. Three options are available with various Working Load Limits (WLL) including:
Code L41794 – 2 tonnes
Code L41795 – 3.25 tonnes
Code L41795 – 4.75 tonnes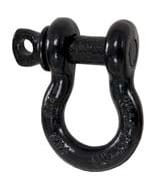 Require an alternative lifting solution? 
View our full range of Electric Hoists and Trolleys.
Click the PDF button to learn more.
Product Variations
| | | | | |
| --- | --- | --- | --- | --- |
| | 500kg capacity 4 m/min lift speed | L47112 | | |
| | 1000kg capacity 4 m/min lift speed | L47113 | | |
| | 2000kg capacity 2 m/min lift speed | L47114 | | |
| | Entertainment clamp 1000kg for 65 – 230mm flange | L45785 | | |
| | Entertainment Bow Shackle 2000kg | L41794 | | |
| | Entertainment Bow Shackle 3200kg | L41795 | | |
| | Entertainment Bow Shackle 4750kg | L41796 | | |