Powered Trolleys
+ Add to Quote Request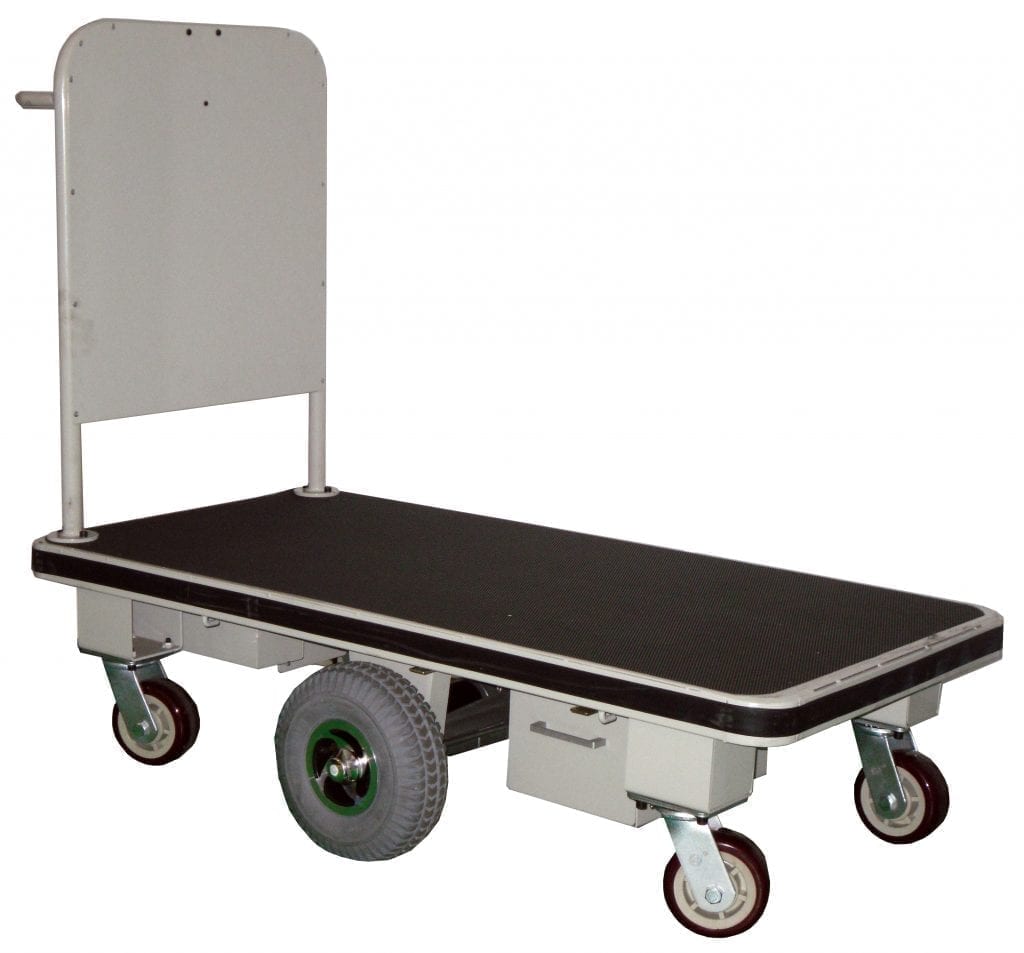 Two very powerful options!
Cagemate is a battery powered trolley complete with cage (lift off panel each side) capable of handling heavy loads with ease!
The drive wheels are at the front end of the trolley (not the centre) and large in diameter for good traction and any surface.
It features variable speed control, back-off belly-button switch & reversing beeper.
Turnmate is very similar to the Cagemate however the drive wheels are in the centre of the trolley to allows it to turn and pivot on the spot!
Excellent manoeuvrability in tight spaces, aisles, warehouses and offices.
Supplied complete with batteries and on-board charger.
Each has a lever to disengage the drive and allow the trolley to be used in manual mode.
Product Variations
Image
Description
Product Code
Price (excl. GST)

Cagemate Powered Platform Trolley
Capacity: 500kg
Deck: 1275 x 630mm
Wheels:
2 x 250mm pneumatic drive wheels
2 x 125mm poly-u castors

M1160

Turnmate Powered Platform Trolley
Capacity: 400kg
Deck: 1200 x 600mm
Wheels:
2 x 250mm pneumatic drive wheels
4 x 125mm poly-u castors

MTM400

Powered Platform Trolley
Capacity: 500kg
Deck: 1275 x 630mm
Wheels:
2 x 250mm pneumatic drive wheels
2 x 125mm poly-u castors

M1161