Introducing Materials Handling
MATERIALS HANDLING Pty Ltd is a national distributor of an extensive range of manual handling & materials handling equipment including turnkey systems.
These products include lifting, conveyor, storage, access equipment, height safety, barriers, packaging, crowd & traffic control equipment, safety & waste management products.
We help organisations improve workplace safety, productivity, efficiency and profitability and have them "Working with ease...."
'Working with Ease' Catalogue
Have you receieved your free Materials Handling catalogue?
Case Study
Providing Power to a Con...
11 November 2014
Materials Handling Pty Ltd recently delivered this new trolley to a contractor within the constru...
Safety: Workplace Health...
02 December 2014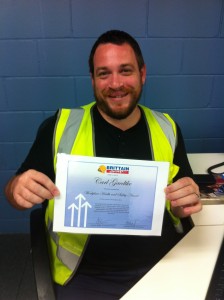 Congratulations to Carl Gaedtke for receiving a Workplace Health and Safety Award! This a...
Flying high with Vaculex!
30 October 2014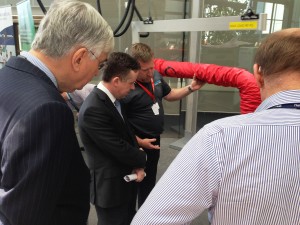 Our Sales Representative, Mark Collins, recently demonstrated the Vaculex ULD at the Qantas Safet...